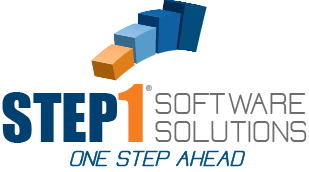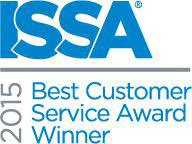 STEP1 Software Solution
3547 Old Conejo Rd
Suite #104
Newbury Park, CA 91320
PH: 800-553-2602
FX: 805-499-7783
NEW: SUM - Supply Usage Manager
SUM is a powerful tool for your large, multi-location accounts. This would include school districts, local government, universities, etc. SUM allows the customer to manage their supply budgets by location. If a location is consuming supplies at a pace faster than what is budgeted, SUM will flag it and alert the customer. It also allows the customer to monitor theft issues on specific items, and compliance on making sure locations are buying what they should be.

In addition to the alerts, SUM has an array of analytics that help the customer manage supply usage. The customer can easily see what types of products are being consumed (what are we spending on chemicals at the high school?), how the locations vary in usage as a whole and by type of item, graphs showing budget to actual by month, and much more. This is a tool your major customers will turn to very frequently, helping you be more important to the customer.
Web Sales Rep
In this Tablet App your Sales People can Enter Orders, Create Quotes, Change Customer Pricing & View History.

ORDER ENTRY

• Customer's Products & Pricing

• See Margin

• Last Sale Dates

CHANGE PRICING

• Change Pricing Option

• Change Dollar Amount

• One-Time Price Option


CSS - Customer Self Service
STEP1's Customer Self Service (CSS) brings the same ease of use features to your customer! This product works either on an iPad or in a browser, so all customers can utilize it. You can acutally have CSS show different information to different people at your customer's site. So the Director of Maintenance might need to see your whole item list, but the Building Manager might only need to see the specific items that have been approved for this account.

Sell new items to customers with CSS! Our new virtual catalog feature allows your rep to place items that the customer has not purchased yet right in front of them when they are ordering! The convenience for the customer of adding new items with just a click is irresistible. Watch your account penetration soar with STEP1 Customer Self Service.
Pricebook
Your Sales people can view their Customer List & Price Lists directly on their Phone
CRM
• Find Opportunities

• Pursue the Opportunities That are Both Profitable & Attainable

• Consistently Attack Each Opportunity Being Pursued

• Track Success...Then Do It Again!