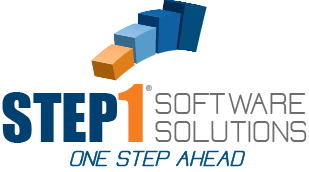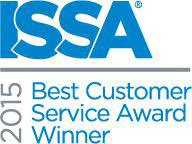 STEP1 Software Solution
3547 Old Conejo Rd
Suite #104
Newbury Park, CA 91320
PH: 800-553-2602
FX: 805-499-7783
Credit Card Interface
The STEP1 Credit Card Interface allows you to accept credit cards within your STEP1 system! You have the option to swipe a card at the point of sale or use a card already on file in the secure card storage. Also includes prepay features.

The Credit Card Interface has been a huge success among our beta customers and early adapters. The new software has significantly streamlined the process, saving hours and hours of administration time. If you are interested in learning more about this please call and we will explain all of what you need to do.

Remember, this will require that you change your existing merchant agreement to our Credit Card Processing partner Charge It Pro. They have pledged to meet or beat any existing fee structure.
CEO Manager
CEO lets you start each day being completely current with your company's activities. It shows you exactly 'what happened in my company yesterday.' Most key indicators are displayed by Yesterday, Trailing 7 Days, MTD, QTD, and YTD.

Easily analyze your company's position as you enjoy your first cup of coffee in the morning. By the time you are ready for a refill you will be ready for action.

Typically a STEP1 CEO will check this list of indicators out every morning:

• Sales and Profit

• Fill Rates – how good a job did we do of getting the orders out complete?

• Order Size – always an important issue to monitor.

• Inventory

• A/R – especially percent of A/R in the 90+ day column

• Pending Orders – did we get everything billed that we should have?

• Cash Flow

• Expenses – where do we stand MTD on our budget?
Dimensions Business Intelligence
With Dimensions BI, you are able to generate a list (by Sale Rep) of customers who have stopped buying from you this month. Then, with one click, email the list to each Rep. But let's not wait until we have totally lost the account. Find out which customers have stopped buying in an Item Category, SubCat or Item. Find out which reps are selling chemicals to contractors, at good margins, and which reps are not. Find the top 100 items that schools buy and at what price range. List the schools that are buying these items and those who are not…and much more. Totally interactive, all from one screen and without creating any queries! Find your deficiencies, leverage your strengths and provide some direction to your Reps.

You will gain a better understanding of your reps, your customers and your business. You will prevent the loss of customers, pieces of business and margin. You will find 'low hanging fruit' to increase revenue and low risk strategies to improve margins.