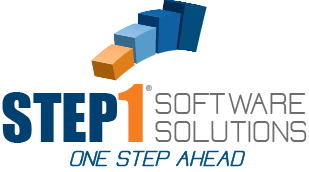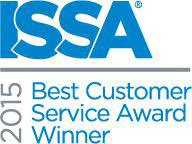 STEP1 Software Solution
3547 Old Conejo Rd
Suite #104
Newbury Park, CA 91320
PH: 800-553-2602
FX: 805-499-7783
Why Our Customers Say They Switched to STEP1...
Ease of use. Customers consistently tell us that their staff loves how intuitive and easy STEP1 is to use, and they appreciate STEP1's enhancements over what they had.

Mobilize your Sales Force – an tablet solution that is solid and will help grow the bottom line.

CRM - Customer Relationship Management - Launches right from your calendar! Driven by our business intelligence system, CRM shows you at a glance what's going on with this account.

Order Review System – Allows you to trap problems BEFORE the orders go out.

Reorders Due alerts customer service and sales to items the customer should be reordering today, based on his past order history.

Customer Price Manager allows you to set pricing policies for customers, which makes special pricing a much easier task.

Manage your purchasing with very high fill rates on only 45-60 days supply of inventory.

CEO – the dashboard for your business. See exactly where you are at all times.

Dimensions Business Intellegence system points the way towards items your current customers should be buying.



Features & Technologies...
The STEP1 Distributor's System has evolved since 1977 to become a world-class, modern software system to serve today's distributor.

STEP1 is windows-based, running on Microsoft SQL.

Our customers have had significant involvement in the features of the system. We encourage suggestions and often involve customers in the planning and testing phases of new features or products.

We constantly keep our eye on emerging technologies, to see how these new tools could benefit our customers. We then produce software products that conform to the new technologies, and help keep our customers ONE STEP AHEAD of their competition!



Exceptional Support
It wasn't enough for us to build the best support staff. We also have the best support fee structure in the industry because you control the vast majority of it! We've designed ways for you to cut your bill yet still have all the support resources that you need. In addition to the staff, we have an extensive on-line knowledge base that allows you to answer many of your own questions.

Our staff geniunely cares about our customer's success & growth!



Award Winning Customer Service
STEP1 was honored with the 2012 & 2014 Best Customer Service Awards at ISSA. We are constantly coming up with ways to improve our partnerships with our customers.



Simplified Transition
Data Conversion:
We have successfully coverted customers from many software packages. Some of the most frequently converted packages are...
Stanpak®, Maytech®, DDI®, Eclipse®, Activant® & Quickbooks®
When we extract the data from your current system, we make two copies of it, one called your 'PRACTICE' data and the other called your 'REAL' data. The Practice data is yours to play with, where you can see your customers, vendors, and items on STEP1 software! This allows you to practice with data that you are familiar with, which helps your staff get comfortable with the transition before it happens! Your practice data can be incorporated into the training process, so you can be trained on your actual data!
Training:
Internet-Based Training Classes
Exclusive for your company, each training topic takes only about 1 hour, and can be scheduled to best accommodate you and your staff.
Training Guides
Each function within STEP1 has a Training Guide that takes you step-by-step through the procedures. The training guides are written to match real life situations that you face every day. Once you locate the situation you need to learn, then the guides takes you through each screen and each keystroke. This is helpful for learning the system, but is also helpful even after you are up and running. When you hire new staff, the training guides show them how to do their job.
Ongoing "Continued Education" Training Sessions
Even after you are live, there are training classes that will help you get the most out of your STEP1 system. Managerial and Data Query classes help you understand what a powerful tool you have with STEP1.